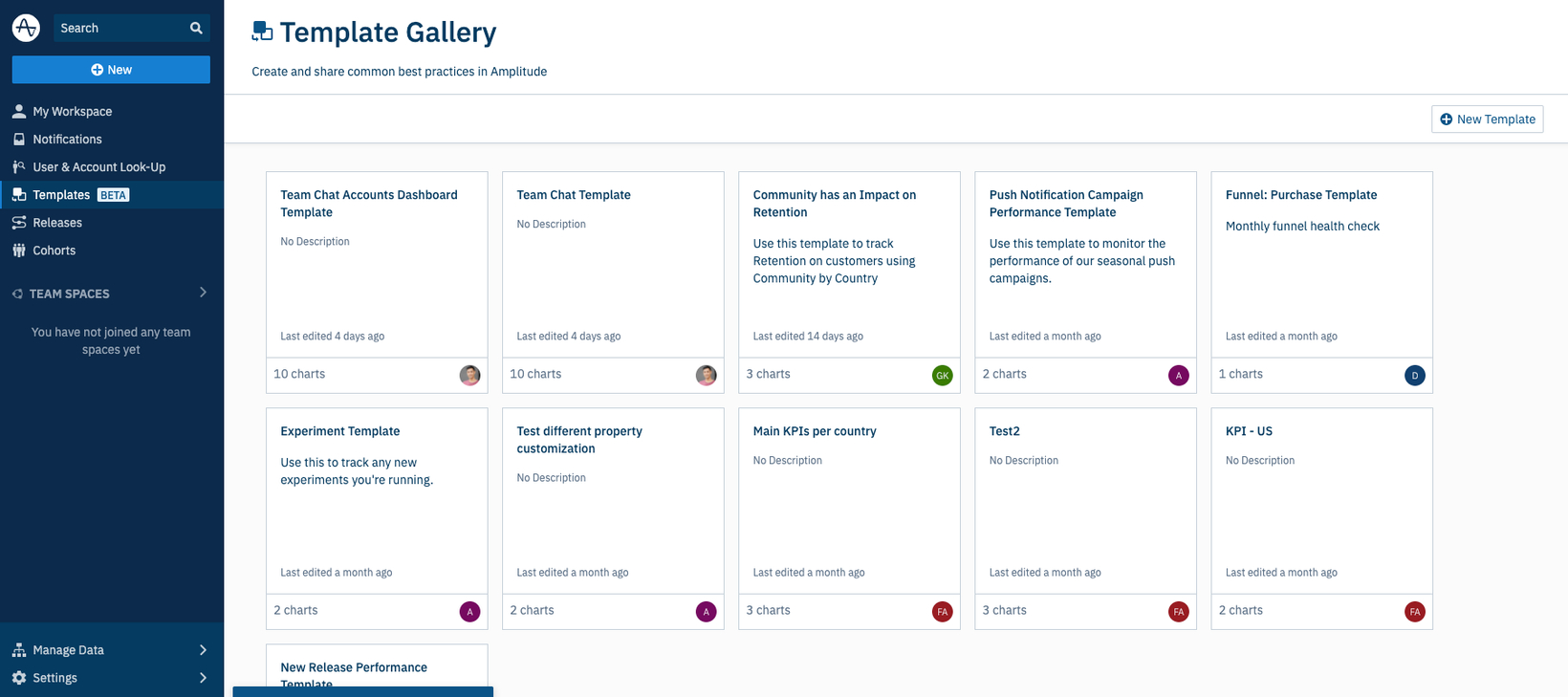 DATE:

AUTHOR:

Grant Wensley
Collaboration
Growth
Scholarship
Enterprise
DATE:
AUTHOR: Grant Wensley
Through working with our customers we've learned that great product teams each have common Amplitude workflows, regardless of their industry or company size. Additionally, many of these analyses are repeatable, except for small chart adjustments for the latest experiment, feature release, or campaign. Today we are thrilled to announce the release of Templates, a workflow tool to leverage your existing Amplitude dashboards to empower new teammates, and apply previous work to new product initiatives.
Templates analyzes the chart filters on an existing dashboard, allows you to edit those filters in one centralized view, and saves the updated charts as a new dashboard. For example, you could set up an A/B testing template with core metrics, and simply change the experiment name filter to apply this to new experiments.
This saves time for experienced Amplitude users who want to repurpose previous charts, and for admins looking to share Amplitude best practices at scale. Check out the video below for example use cases, and see our documentation here for detailed instructions.